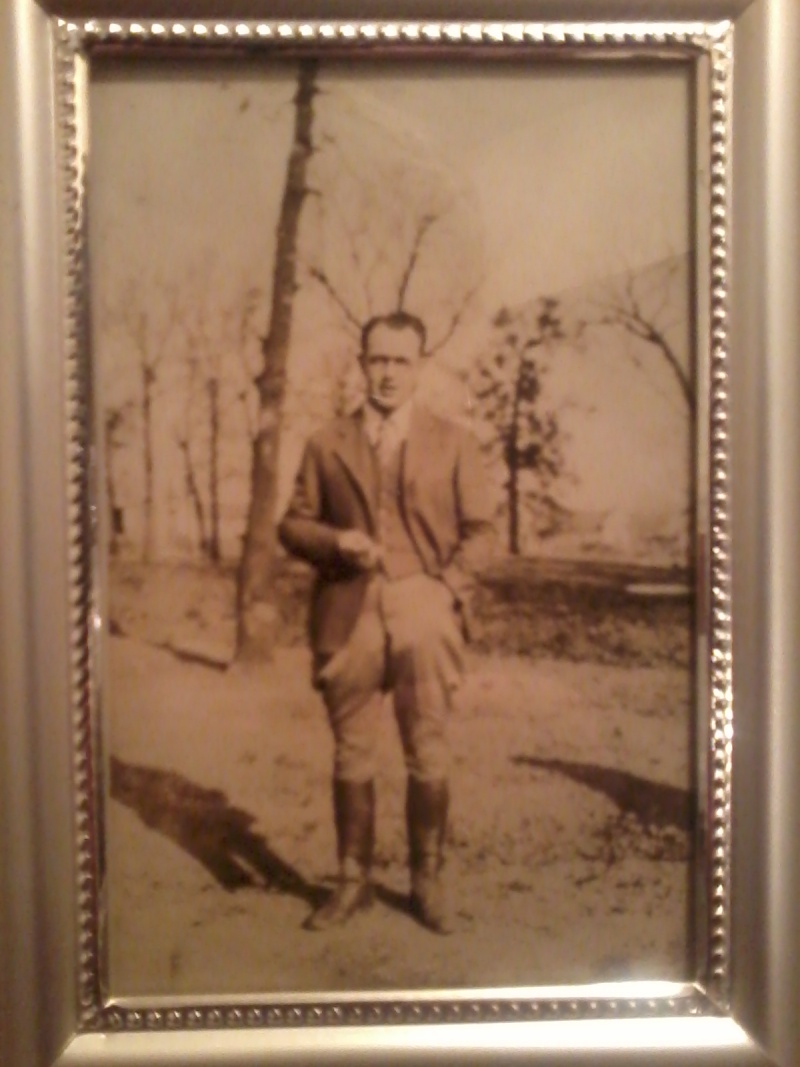 Got this when my youngest sister passed away a few years ago and it was presented as belonging to our grandfather. It was covered in hardened muck and the minute hand was loose. A couple years ago I had the movement restored to working condition, minute hand reattached and a good overall cleaning. It's too old to be grandad's first watch (he was a dedicated Lord Elgin wristwatch man anyway) as he was 6 when it was made. He was a doctor in NE Texas and was well known for receiving goods in lieu of cash during the Depression era as well as always carrying a pistol on house calls. In the parlor I have a glass door bookcase that he was paid for delivering twins somewhere between 1925-35. That's grandad in the mid to late 20s.

Guest

Guest





Fantastic story, fantastic pocketwatch. I have a Waltham from 1886 that looks and runs like it was made last week.

Guest

Guest





A handsome fellow, and a handsome watch!

Guest

Guest





I was pleasantly surprised today. Took the Waltham to the office with me so I could check its accuracy. Up 'till now I've been happy that it ran since its overhaul a couple years ago. All through the day it kept pace with my Longines. Color me impressed that a 106 year old pocket watch is still a dependable time keeper. None of my coworkers gave a toss so I decided to share with you, dear lords.

Guest

Guest





Awesome and thank you for sharing. Nothing like a real made in the USA pocket watch. I am sure you know these were made in Waltham, Massachussetts. My grandfather had four watches and all four are Walthams three wrist watches and one pocket watch.

Guest

Guest





Nice to see the proper wearing of jodphurs and boots.

Guest

Guest





My pleasure to share, Surfer. Glad you liked it.

Falstaff, that's grandad in a healthy mix of Texas National Guard and civilian attire. One his more casual days.

Guest

Guest





Nice bit of history and watch as well. I started collecting USA pocket watches. It still impress's me when I dig out a 120 yr old piece,wind it and it'll keep vg time for 27 hrs.

wire-paladin

Member




Join date

: 2011-06-11


Location

: Lao,s.e.asia



Similar topics
---
Permissions in this forum:
You
cannot
reply to topics in this forum